And if tonight my soul may find her perfect sleep, and sink in good oblivion, and in the morning wake like a new-opened flower then I have been dipped again in God, and newly created — DH Lawrence
Go ahead, snooze! — Alyssa Sparacino, Health Magazine
Sleep makes you feel better, but its importance goes way beyond just boosting your mood or banishing under-eye circles.  Adequate sleep is a key part of a healthy lifestyle, and can benefit your heart, weight, mind, and more.
Here are some health benefits researchers have discovered about a good night's sleep.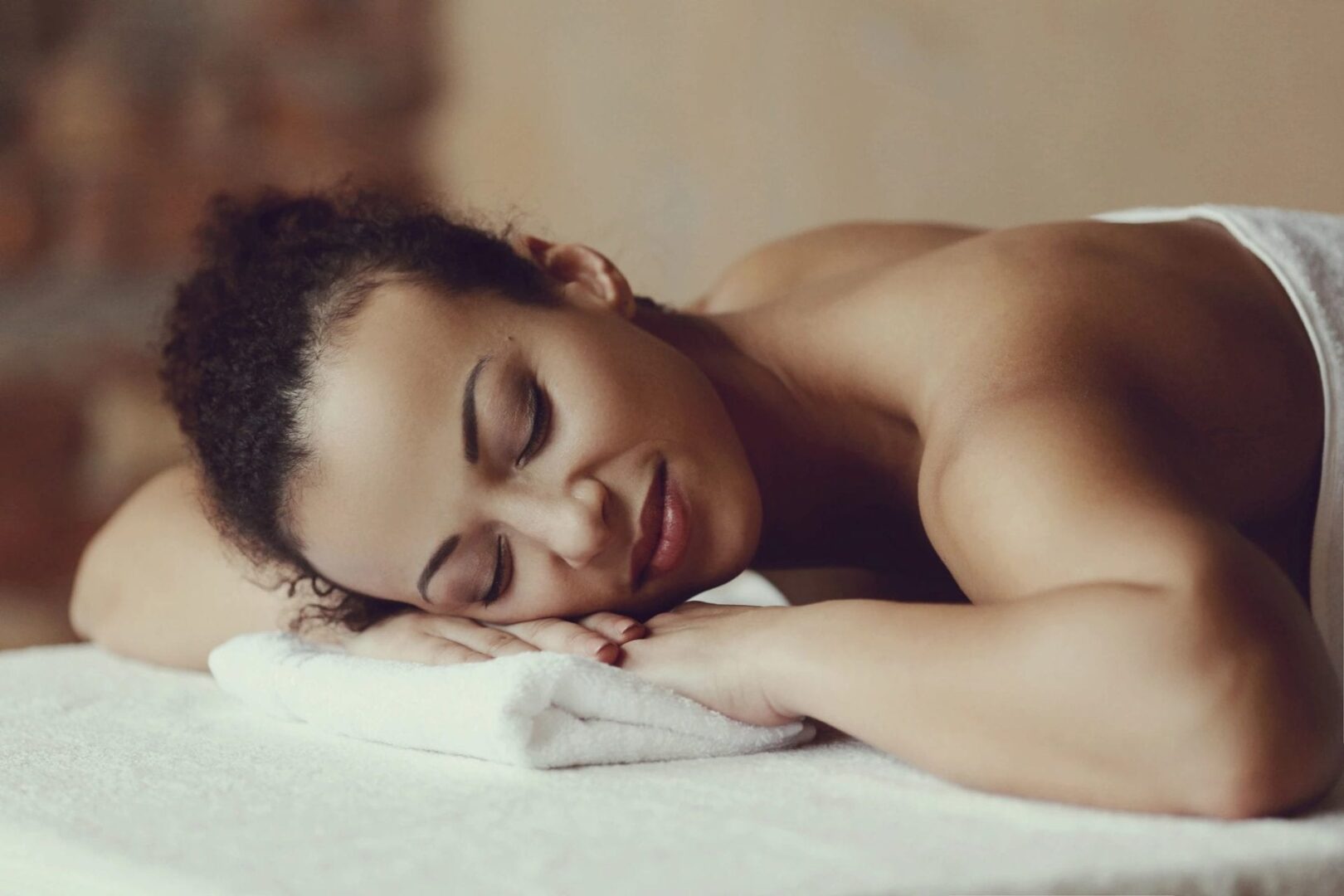 Your mind is surprisingly busy while you snooze. During sleep you can strengthen memories or "practice" skills learned while you were awake (it's a process called consolidation).
"If you are trying to learn something, whether it's physical or mental, you learn it to a certain point with practice," says Dr. Rapoport, who is an associate professor at NYU Langone Medical Center. "But something happens while you sleep that makes you learn it better."
In other words if you're trying to learn something new—whether it's Spanish or a new tennis swing—you'll perform better after sleeping.
Too much or too little sleep is associated with a shorter lifespan—although it's not clear if it's a cause or effect. (Illnesses may affect sleep patterns too.)
Sleep also affects quality of life. "Many things that we take for granted are affected by sleep," says Raymonde Jean, MD, director of sleep medicine and associate director of critical care at St. Luke's-Roosevelt Hospital Center in New York City. "If you sleep better, you can certainly live better. It's pretty clear."
Inflammation is linked to heart disease, stroke, diabetes, arthritis, and premature aging. Research indicates that people who get less sleep—six or fewer hours a night—have higher blood levels of inflammatory proteins than those who get more.
People who have sleep apnea or insomnia can have an improvement in blood pressure and inflammation with treatment of the sleep disorders, Dr. Rapoport says.
Get a good night's sleep before getting out the easel and paintbrushes or the pen and paper. In addition to consolidating memories, or making them stronger, your brain appears to reorganize and restructure them, which may result in more creativity as well. Researchers at Harvard University and Boston College found that people seem to strengthen the emotional components of a memory during sleep, which may help spur the creative process.
If you're an athlete, there may be one simple way to improve your performance: sleep. A Stanford University study found that college football players who tried to sleep at least 10 hours a night for seven to eight weeks improved their average sprint time and had less daytime fatigue and more stamina. The results of this study reflect previous findings seen in tennis players and swimmers.
Children between the ages of 10 and 16 who have sleep disordered breathing, which includes snoring, sleep apnea, and other types of interrupted breathing during sleep, are more likely to have problems with attention and learning, according to a 2010 study in the journal Sleep. This could lead to "significant functional impairment at school," the study authors wrote. In another study, college students who didn't get enough sleep had worse grades than those who did.
A lack of sleep can result in ADHD-like symptoms in kids, Dr. Rapoport says. "Kids don't react the same way to sleep deprivation as adults do," he adds. "Whereas adults get sleepy, kids tend to get hyperactive."
A 2009 study in the journal Pediatrics found that children ages seven and eight who got less than about eight hours of sleep a night were more likely to be hyperactive, inattentive, and impulsive. "We diagnose and measure sleep by measuring electrical changes in the brain," Dr. Rapoport says. "So not surprisingly how we sleep affects the brain."
If you are thinking about going on a diet, you might want to plan an earlier bedtime too. Researchers at the University of Chicago found that dieters who were well rested lost more fat—56% of their weight loss—than those who were sleep deprived, who lost more muscle mass. (They shed similar amounts of total weight regardless of sleep.) Dieters in the study also felt more hungry when they got less sleep. "Sleep and metabolism are controlled by the same sectors of the brain," Dr. Rapoport says. "When you are sleepy, certain hormones go up in your blood, and those same hormones drive appetite."
When it comes to our health stress and sleep are nearly one and the same—and both can affect cardiovascular health. "Sleep can definitely reduce levels of stress, and with that people can have better control of their blood pressure," Dr. Jean says. "It's also believed that sleep affects cholesterol levels, which plays a significant role in heart disease."
The National Highway Traffic Safety Administration reported in 2009 that being tired accounted for the highest number of fatal single-car run-off-the-road crashes due to the driver's performance—even more than alcohol! 
Steer clear of depression
"A lack of sleep can contribute to depression," Dr. Jean says. "A good night's sleep can really help a moody person decrease their anxiety. You get more emotional stability with good sleep."
If you think the long hours put in during the week are the cause of your anxiety or impatience, Dr. Rapoport warns that sleep cannot necessarily be made up during the weekend. "If you sleep more on the weekends, you simply aren't sleeping enough in the week," he says. "It's all about finding a balance.
Chronic, long-term insufficient sleep ups your odds for diabetes, depression, cardiovascular disease, even weight gain. So what to do? Try these unexpected tweaks, and wake up feeling incredibly well-rested.
Halt your afternoon habit
It's a no-brainer that drinking coffee or tea right before you hit the sack won't do you any sleep favors. But you also need to watch your afternoon drinks, says Joan Salge Blake, RD, a clinical associate professor at Boston University. Love your 4 p.m. peach tea? It's got caffeine, and so do some flavored waters and even orange sodas, Blake warns. Check the labels on your favorite midday drinks—any that boast energy-boosting benefits are likely culprits. Then, if possible, stop sipping them by 2 p.m., so there's time for their effects to wear off. Naturally, coffee drinks pack a real wallop, so stay away from them after lunch.
While it's important to avoid a big, heavy meal right before bed (a full stomach will disturb your sleep), some foods may actually help you snooze, Blake says. If you've had a few nights of restless sleep, make a light whole-wheat-pasta dish with fresh vegetables, a little diced chicken breast, tomato sauce, and a sprinkle of Parmesan for dinner. This meal contains a snooze-friendly combination of protein and tryptophan, an amino acid that converts to sleep-promoting serotonin in the body.
If your stomach's growling late at night, try a small bowl of cottage cheese with banana slices, another dish that serves up tryptophan. Other combos of healthy carbs and protein, such as milk and graham crackers or yogurt sprinkled with cereal, will also do the trick.
Even though a nightcap may help you relax and fall asleep faster, it'll make the second half of your sleep cycle restless and unsatisfying. Alcohol decreases deep sleep and increases arousals from sleep, says John E. Brown, MD, an assistant professor of medicine at the University of Maryland. If you like a glass of wine in the evening, have it with dinner—around 6 p.m. rather than 11—and drink in moderation, so it'll wear off by the time you lie down.
Like to unwind in the tub before you snooze? Surprisingly, a hot bath might make it harder for you to drift off: Doing anything that raises your body temperature too close to bedtime may actually hinder you from falling asleep, because your body needs to cool to a certain temperature in order to reach a sound slumber, says J. Todd Arnedt, PhD, director of the University of Michigan Behavioral Sleep Medicine Program. That doesn't mean you can't soak after a rough day—when you get home from work, not right before turning in.
Getting in a little gentle, restorative yoga before you hit the sack can help put your mind at ease, steady your breath, and reduce muscle tension without revving up your heart.
Lie on your back with the soles of your feet together and your knees bent and dropping toward the floor. Place your arms, palms up, by your sides, keeping your shoulders back and your chest open. Close your eyes and inhale through your nose while slowly counting to four, then exhale while counting back down to one. Continue for 10 minutes, or as long as it takes you to feel fully relaxed.
Read the section on our website – BREATHE. Try Sama Vritti aka "Equal Breathing technique".
Keeping your room dark while you sleep is a great start, but bringing the lights down before bed is also important. "Bright light too close to bedtime can make it hard to fall asleep," Arnedt says. That's because dimness signals the biological clock that it's time to wind down, while bright light says "daytime!" Swap out bright bedroom bulbs for low-watt ones, or install a dimmer switch and keep it low. Do you like to read in bed? Do it in the lowest light that's still comfortable.
Need to send out one last e-mail before you "officially" turn in? Not so fast. Typing in bed can wind you up, so when you do unplug, it will be harder to fall asleep, Knutson says. "It's possible that even the vibration of a device could disturb sleep if a person is cued to hear or respond to it," she says.
For tech-free zzz's, disconnect an hour before bed, turn your smartphone off, and put any gadgets on an out-of-reach dresser or in another room so you won't be able to grab it if you get the late-night urge. Also, invest in a real alarm clock (using your cell will only give you another excuse to keep it close)—and get ready to wake up feeling so refreshed that you won't even need to press snooze. Keep the alarm clock as far as possible from you, like across the room.
Dim the lights while you get ready for bed, or turn off bright overhead lamps and switch to a soft, bedside lamp. Your body is programmed to sleep when it's dark, so you can encourage that rhythm by easing into nighttime. Light inhibits the secretion of melatonin, a hormone that naturally promotes sleep. "Even if you doze off, light can be detected through your eyelids—and your brain won't produce melatonin if it's confused between night and day," says Joyce Walsleben, PhD, associate professor at the New York University School of Medicine. "You want as much darkness in your bedroom as you can handle without tripping over things."
Hide digital clocks and glowing electronics from view. Put a night-light in your hallway or bathroom in case nature calls at 2 a.m.; that's better than turning on a ceiling light, which would disrupt melatonin levels. And if street lamps or moonlight shines in from outside, consider installing heavy window shades or wearing a dark sleep mask.
Your body temperature naturally drops as you drift into sleep, so cooling down your bedroom can jump start the process and make it easier to doze off. Most experts advise setting your thermostat 5° to 10° lower than your average daytime temperature. "It's different for every person, but your bedroom should probably be under 70°," says Walsleben. Menopausal women experiencing hot flashes—or those who like to bundle up in blankets—may want to aim even lower.
If your bedroom is victim to unwelcome sounds of ambulances, catfights, or whipping winds, a thick rug and heavy blinds might help buffer the noise. If not, try a white noise machine or soothing CDs that can drown out disruptions, or even earplugs to muffle the sound completely. If you do fall asleep to music, use a player with a "sleep" function that can shut down automatically after 30 or 60 minutes, recommends William C. Dement, MD, professor of psychiatry at Stanford University and author of The Promise of Sleep. As your body transitions through different stages of sleep, unexpected noise may wake you during shallower cycles.
After you've achieved these conditions, get rid of anything stimulating that distracts from the room's main purposes: sleep and sex. That means no treadmill, no television or computer, and no reminders of anything stressful. Adding personal mementos, calming color schemes, and soothing sights and sounds
This brain wave audio program is available in an MPV or CD format. It takes you through the sequence of brain waves need for refreshing sleep. We highly recommend it.